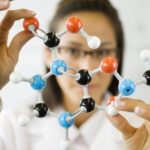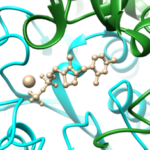 Promote collaborations between private and public sectors
CBSO organises every two years a symposium to exchange recent advances in bioctalysis and to create collaborations between academic labratories and private industrial research centers.
Contribute to an interdisciplinary approach
CBSO is a french network of academic labs and private industrial research centers with complementary skills in organic and analytical chemistry, microbiology, protein and metabolic engineering, process, bio-onformatic, molecular medelling.
Remove the scientific and technological barriers
CBSO's labs develop innovatic technologies focused on enzymes used as biocatalysts for the synthesis of organic compounds :
metagenomic,

engineering techniques,

screening assays,

biosensors,

enzyme characterisation,

biocatalyst optimisation (use in unusual media, new materials for immobilisation…),

full-scale implementation.
Create novel strategies
The pluridisciplinarity of CBSO's labs allows the development of new pathways for the synthesis of organic compounds answering to the twelve principle of green chemistry and including the required steps from the research of new biocatalysts to the optimisation of the process.
Biocatalysis: use of biological catalysts for the synthesis of organic compounds